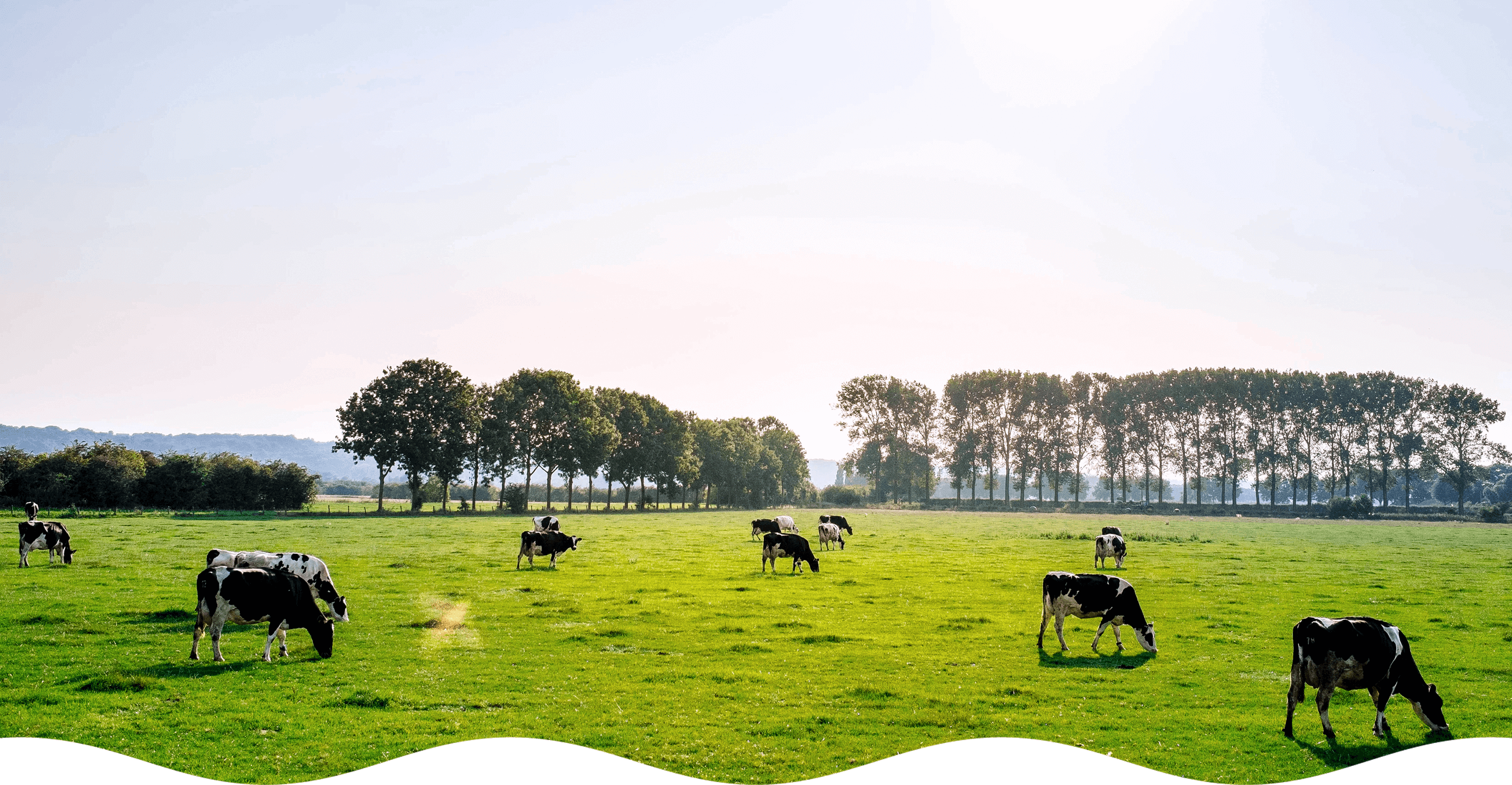 About Us
Yogurt is for everyone
Our Farm
"All Seasom, The Southern NO.1 Milk Product"
Southern Dairy company began to join commercial dairy market under the brand "ALL SEASON". The name describes best wishes and appreciation in offering the finest and most health-beneficials dairy product for customers everyday. The company foreseen the growth in the market and invested in the innovative technologies and quality personal to improve and develop our product to the highest standard.

At Present, Southern Dairy Co., Ltd. Has expanding capacity and increases a number of chilled distribution centers, to cover most of regions in south of Thailand. We are also helping and supporting local citizen and dairy farmer by establishing All Season Kingdom farm to collect and producing finest milk to our products. We have planned to distribute products to other regions of Thailand through convenience stores, hypermarkets, and also exporting to our neighbors such as Malaysia, Singapore, and Brunei.
Drinking Yogurt
ALL SEASON drinking yoghurt is cultivated from fresh milk produced by the healthy dairy cattle from excellent farm. Drinking yoghurt is made and processed with lactobacillus bulgaricus and streptococcus thermophilus, which are microbes that naturally produce lactic acid within the yoghurt. The drinking yoghurt is rich in important nutrients, benefitting digestive health, increasing metabolism, and is high in calcium to build healthy bones and teeth. It also has a pleasant flavour with our signature fresh milk aroma. It is easy to drink and good for people of all ages.
Read more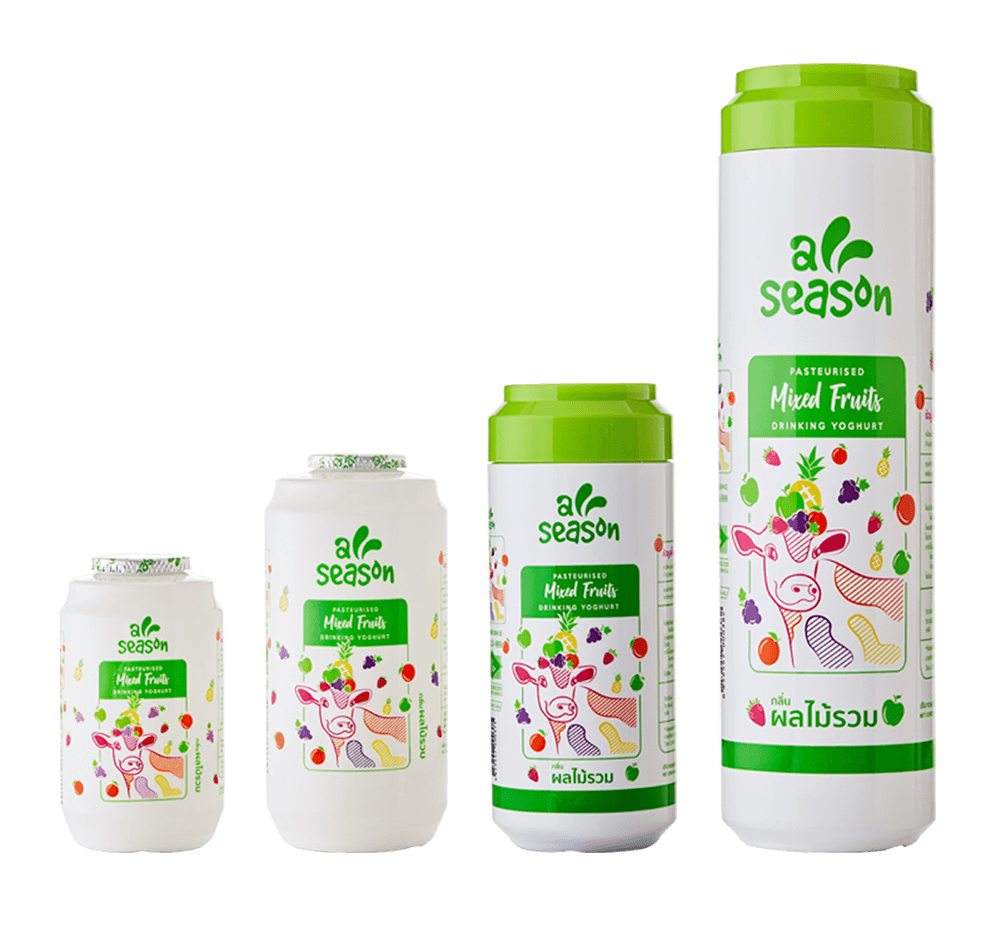 Natural Yogurt
ALL SEASON yoghurt pouch is produced from fine fresh milk of our own quality dairy farm. Natural yoghurt is made by fermenting milk with lactobacillus bulgaricus and streptococcus thermophilus, and these microbes create lactic acid bacteria naturally. This gives ALL SEASON's yoghurt a soft texture and amazing flavourful with a signature fresh milk aroma that is perfect for everyone to enjoy.
Read more
Lactose Free Milk
ALL SEASON lactose-free milk is specially produced for lactose intolerant people in mind. We use fine fresh milk from our quality dairy cattle farm, processed by adding the enzyme lactase into milk to predigest sugar into glucose and galactose, which allows your body to absorb it easily, with the equivalent health benefits to fresh milk. The prebiotic within lactose-free also aids the digestive system and reducing bacterias that cause gastric disorders and lowering blood pressure. It is rich with vitamins B1, B2, B6, and B12, boosting calcium and energy absorption for a healthy body. ALL SEASON lactose-free milk tastes delightfuland is easily digested, suiting those who cannot consume dairy products and those who just begin to drink milk.
Read more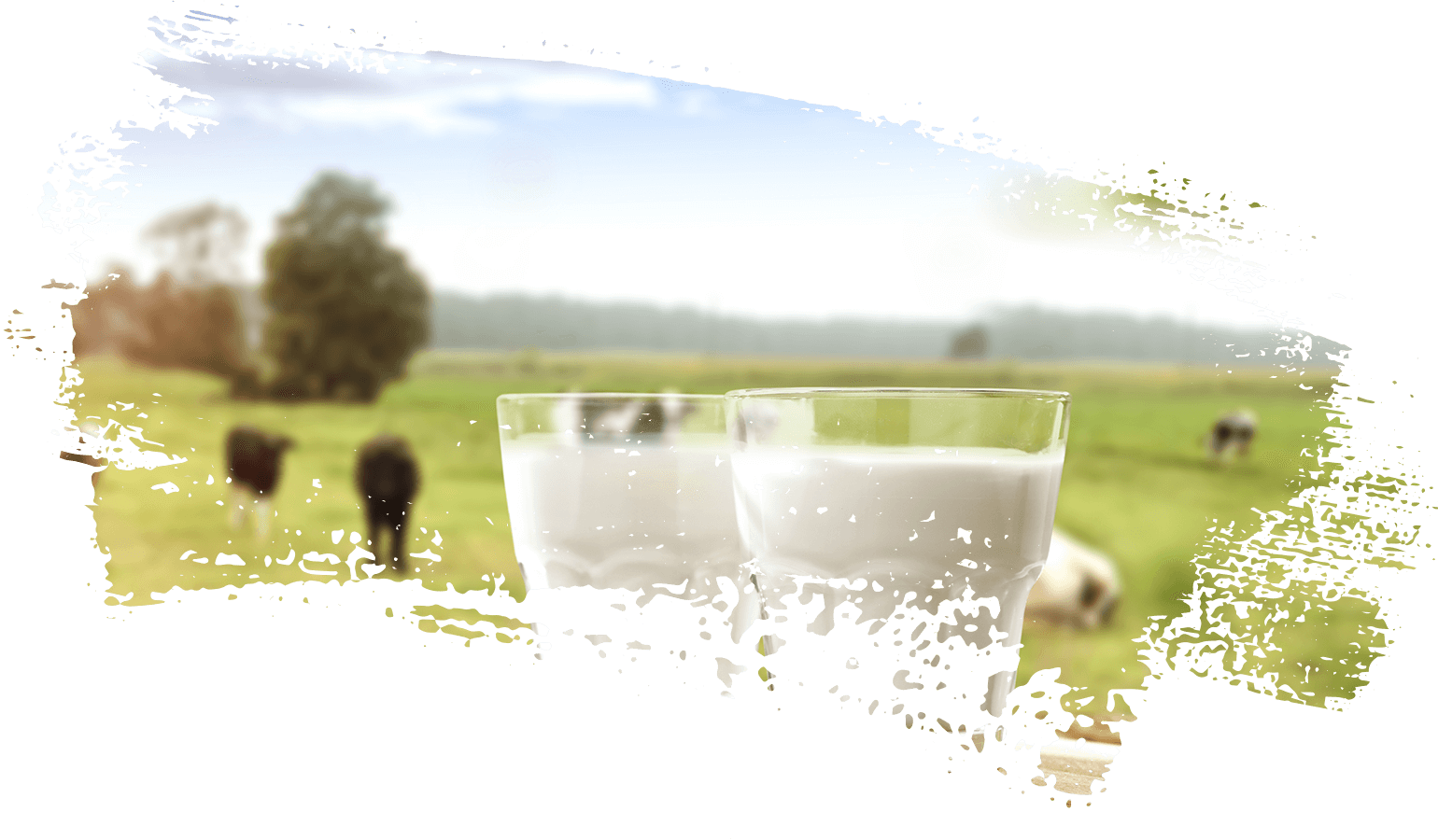 Flavoured Milk
Our flavoured milk is produced daily from refined fresh milk at our dairy cattle milk farm, processed through heat treatments and pasteurisation within the regulated time and temperature of >75C to destroy diseases and bad bacterias for 15 seconds, the span in which it is enough to get rid of unwanted microbes and to preserve the beneficial nutrition within milk. Because ALL SEASON pasteurised flavored milk is made from fresh milk, it gives a fresh aroma. Flavoured milk is easy to drink, filled with natural high calcium and minerals, and perfect for all groups and ages. The milk is preserved under 8C for best quality.
Read more
Probiotic Fermented Milk
ALL SEASON probiotic fermented milk is cultivated from fresh milk by premium dairy cattle on our fine farm. The process of milk fermentation and lactose use lactobacillus casei from yoghurt with probiotic that is health beneficial. Probiotic helps boost the immune system, benefitting digestive health, and increasing friendly microbes (good bacterias) within our body. ALL SEASON probiotic fermented milk has a great taste, lovely aroma, and is easy to drink, suiting everyone of all ages. Comes in 80ml. for daily drinking.